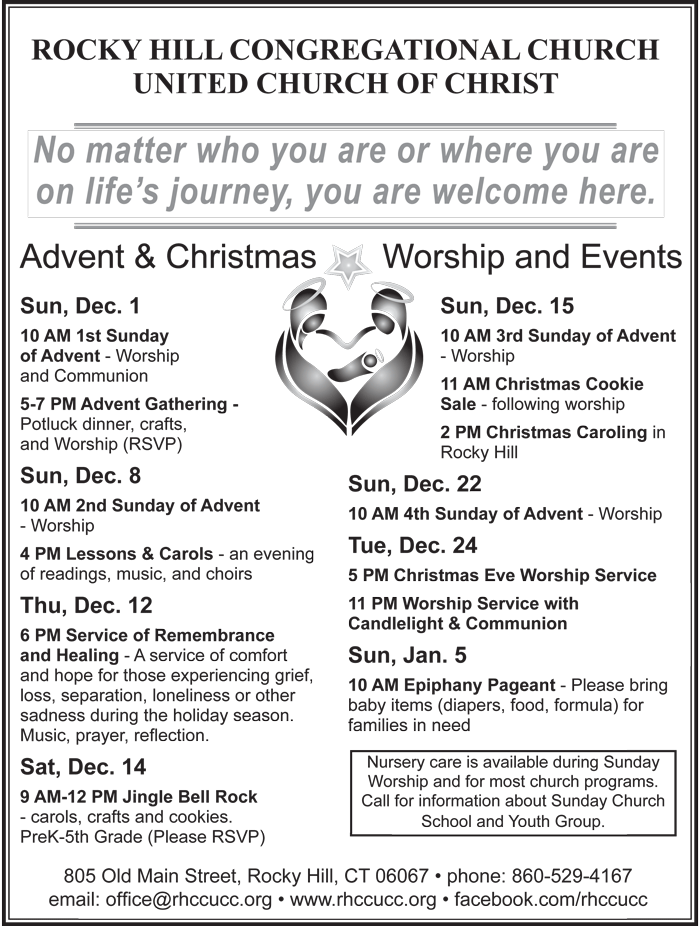 ---
Toy Drive for Covenant-to-Care - This year's Project Toy Drive will be the same as last year. We are teaming up with our Covenant-to-Care Social Worker to provide Christmas gifts to children in the Hartford area. The presents that we purchase will be the only presents that many of the children receive. We have a list of over 60 children to provide gifts for. Each child has one gift request. The name, gender, age and request for the child will be printed on an ornament that can be taken off of a Giving tree that will be located in Chapin Hall. Please take the ornament, purchase the gift and bring the wrapped gift with the ornament attached to church on December 8th. We will bless the gifts and present them to our DCF social worker. Please see Kari McCaw-Blaise (kariblaise@hotmail.com) for questions or if you want to purchase a present and the ornament tree is empty.
---


Welcome!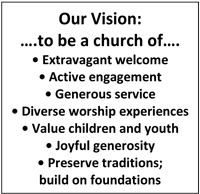 If you are new to this site or this church, we invite you to read about us on our "Welcome" page.
---
This space will be used to announce upcoming events, additions to the web site, and items of general interest to church members and friends. If you would like to add an announcement on this page, please send an email to webmaster@rhccucc.org.
Hofstra Chamber Choir Concert - Audio and video recordings of the Hofstra Chamber Choir (worship service and concert), March 24, 2013
Budgets - Information on the 2013-14 Proposed Budgets – Local and Missions is available online. These budgets will be discussed and voted on at the Budget and Elections Meeting on Sunday, March 17, following the morning worship service.
Music - RHCC Dixieland Jazz Ensemble, recorded during worship on Sunday, February 17, 2013.
Photo gallery – Epiphany Pageant – January 6, 2013